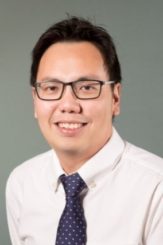 IR. MAK WAI KIN
MANAGING DIRECTOR
B.Civil Eng (Hons), M.Eng (Civil-Geo), MIEM, PEPC, ASEAN CPE

Ir. Mak Wai Kin is one of the founders of Solstruct Engineers and currently serves as the Managing Director since 2017. He specialises in geotechnical engineering and has over 19 years of experience in geotechnical detailed design & analysis and design management for large transportation, building, port and infrastructure projects. Since the inception of Solstruct Engineers, he has been actively involved in both geotechnical and prestressed concrete structural consultancy works.
He started his career with Minconsult in 2002 before joining Ace Vector, now known as Opus Consultants, in 2004. He worked his way up the ladder from Assistant Engineer to Principal Engineer in 2009. Mak then joined AECOM as Principal Engineer in end of 2010. He was then promoted to Associate Director and assumed the leadership role to the Geotechnical team in Malaysia.
Some notable projects he has been involved are 1st MRT SBK Line, 2nd MRT SSP Line, Rapid Transit System between Singapore and Johor Bahru, LRT Extension Lines, Electrified Double Tracks, PLUS Third Lane Widening, Penang Second Bridge and Penang Bridge Widening.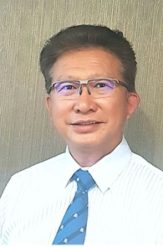 JAMES NG
FOUNDER & DIRECTOR


James Ng is the founder and Director of Solstruct Engineers. He is post-tensioning specialist having more than 30 years experience in this field. He owns PT Solutions Sdn. Bhd., a well-established firm in the construction industry that specialises in the field of Post-Tensioned Concrete.
In his earlier day, he had been working in the design office of an International Post-tensioning Specialist Company. This including 5 years as Technical Manager in the South East Asia Regional HQ in Singapore.
With his vast experience in the construction industry particularly on the cutting edge technology, James brings invaluable and innovative senses to drive Solstruct Engineers into one of the respectable consultants in the industry .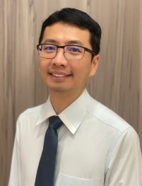 LEONG KOK HOE
OPERATION DIRECTOR
B.Civil Eng (Hons)

Leong Kok Hoe is the Operation Director in Solstruct Engineers overseeing both technical and operation of the company. He has more than 19 years of experience in low to high rise building structural design specialising in prestressed concrete technology. Currently, he is also the Associate of PT Solutions Sdn. Bhd.
In his earlier day, he was attached to VSL Engineers company as Senior Design Engineer. Leong had been involved in many bridge projects requiring both pre-cast or cast-in-situ segmental box girder. His experience include temporary works for the construction of the bridges. Some of his projects include Subang – Kelana Jaya Link, Sungai Penchala – Damansara Interchange, Seremban Middle Ring Road and Jalan Meru Interchange.
Leong's experiences in both building and bridge design and construction industries will ensure Solstruct be able to give their Client best service experiences.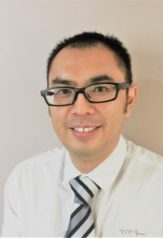 CHONG SIUE HAUR
TECHNICAL LEADER – GEOTECHNICAL & TEMPORARY WORK
B.Civil Eng (Hons)

Chong Siue Haur is the Geotechnical & Temporary Works Technical Leader in Solstruct Engineers. He is also the founder and principal of CNM Technique Plt.
After graduation in 2002, he started his career as Project Engineer with Sunway Construction. Chong then moved to Sunway Geotechnics in 2007 to assumed the role as Senior Project Engineer. His last role in the company was as a Design Manager before he decided to start CNM Technique, a geotechnical specialist services firm, in 2014.
Chong has vast geotechnical engineering design and construction experience having worked in many foundation and deep excavation projects. He has worked on more than 20 nos. of sub-structure and basement projects which required substantial temporary earth retaining system. His experiences cover wide range of geological formations particularly in KL Limestone.